Our club had successfully held the first meeting of the year 2014 on January 16. Together with the new and old members, we have more than 40 students attending. We are surprised by the amount of new members who are interested in joining our club.
We started the meeting by introducing our new Club President, Jaqueline Liang, and new Club Officers, Linda Li, Susan Sun, Ivy Liang, Clair Hu and Jo Griffin. They each introduced their jobs and talked about projects that they are leading. They are also recruiting members to join as committees for projects that we are doing this year, such as volunteering in Beijing for autistic children and another to Cambodia during the summer. There are also currently occurring projects such as tutoring in nearby schools on Tuesday and Friday after school everyweek. A lot are interested and signed up to take part in the committees. For those who did not attend the meeting or did not signed up for any projects, we encourage you to contact any of our officers and take part in our projects.
This year, in order to encourage our members' participation, we are creating a member participation chart and mark activity attendance of members' in our club. We would give prices for those who have outstanding attendance to our projects and meetings every month.
We are putting out a coin jar in the high school office to raise money for our club's sponsored child, Idrissa. Idrissa is from Niger, Africa, the poorest country in the world. Our club has been sponsoring him since he was 4 years old. His ambition is to be a teacher when he grows up. We are planning to support him until he turns 18. Please bring your changes and spare coins to help Idrissa in continuing his education.
We hope that this coming year of 2014 will be a fruitful and meaningful year with our new officers and enthusiastic members!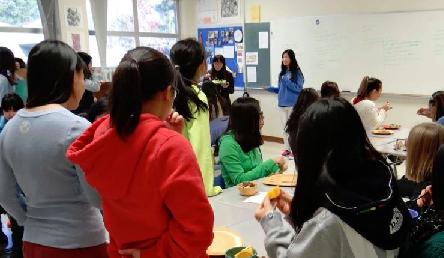 Categories: News