On January 15, 2013, Children in Need held a meeting in at the Hall of Arts in San Domenico School. We are very glad to know that there are a lot of new members joining us this year.
In the meeting, our club advisor Adelina gave us a talk about the aim of Children in Need. She also introduced us various kinds of activities that we are going to hold in this coming year and encouraged members' participation. Our new Club President, Cherry Yuan, introduced herself to the new members. All the members that attended also took turn to briefly introduce themselves. We also have the pleasure to invite RJ Pearce, our former Club Vice President, and gave a speech about what the club had done last year.
This year, we have a new system of officers and currently, some positions are still to be confirmed. We encourage juniors to show their interest to the open positions and take a bigger part in helping our club's activities.
We ended the meeting by giving out souvenirs to 2012 officials and all other members. We also took a group picture, marking the start of the year of 2013!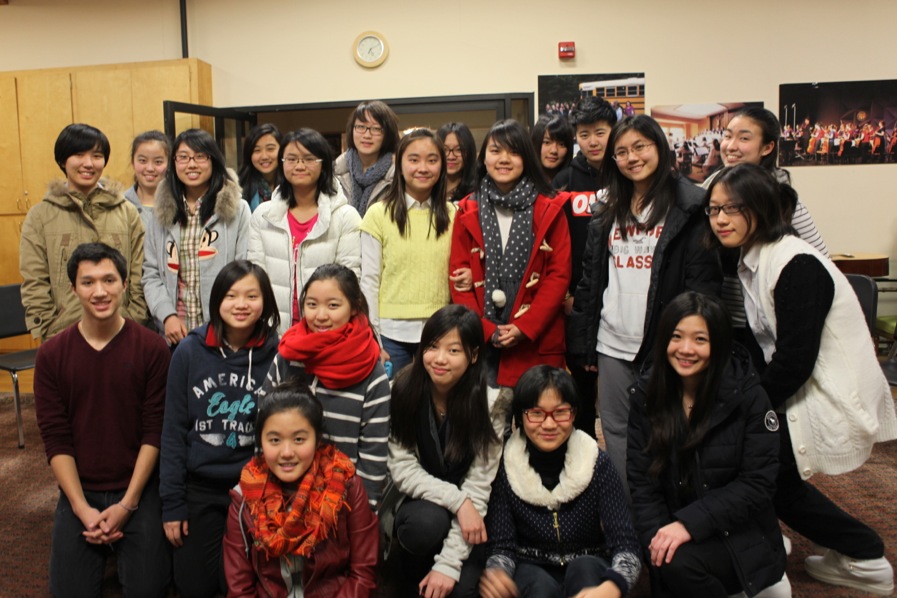 Categories: News